Smell that? FREEDOM

A knowledgeable Range Safety Officer will be there to guide your group through the entire process, and right by your side throughout 60 minutes of uninterrupted shooting in the events bay. This package also includes a Safety Briefing beforehand, which takes approx 15 minutes.

Featuring these classics:

M16 A1 holds 10 shots
1911 in .45 holds 8 shots
Pump-action Shotgun holds 10 shots

*Each firearm will be pre-loaded TWICE*
Package Includes targets and ear / eye protection.
Must be 21 years of age or older to shoot a handgun, 18 years of age or older for rifles, or be accompanied by a parent or guardian. Shooters must provide a valid passport or driver's license at time of check-in.

Want to keep shooting? ONLY $40.00 to have all three guns re-loaded!
Photo Gallery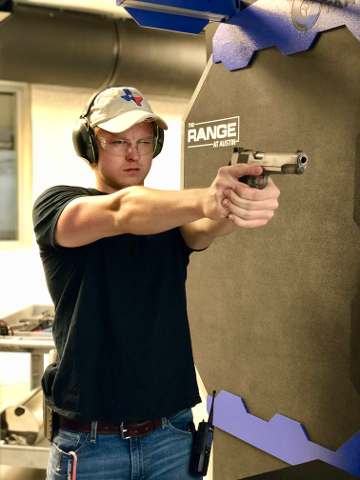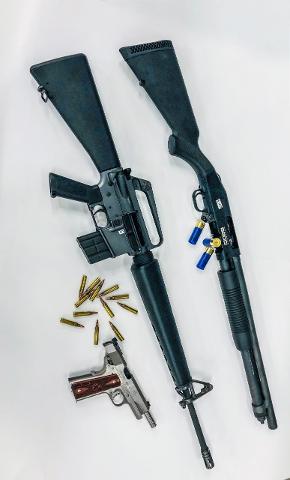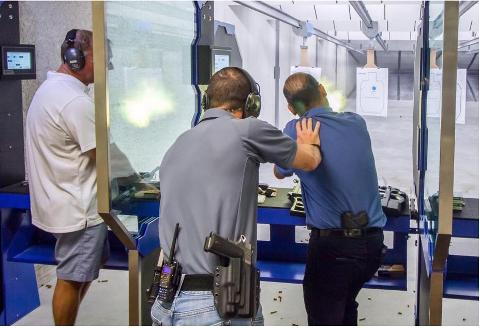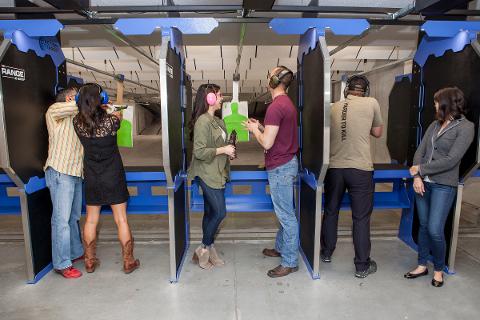 Terms and Conditions
Must be 21 years of age or older to shoot a handgun, 18 years of age or older for rifles, or be accompanied by a parent or guardian. Shooters must provide a valid passport or driver's license at time of check-in. PLEASE DOUBLE CHECK YOUR RESERVATION!!! WE DO NOT ISSUE REFUNDS FOR TICKETS PURCHASED. Please keep in mind that all online shooting packages are specifically designed for groups of 4 or less. If you have a group of 5 or more, please contact our events department directly, to book a group package